STRATIGRAPHY
Graphic researches and experimentations
Plastic practice in BTS : Graphic and semantic questioning process around the ambivalent term of STRATIGRAPHY. Through a series of plastic experiments dissecting the notions of stratas, layers, thicknesses, I tried to link the subject matter to the employed graphic style.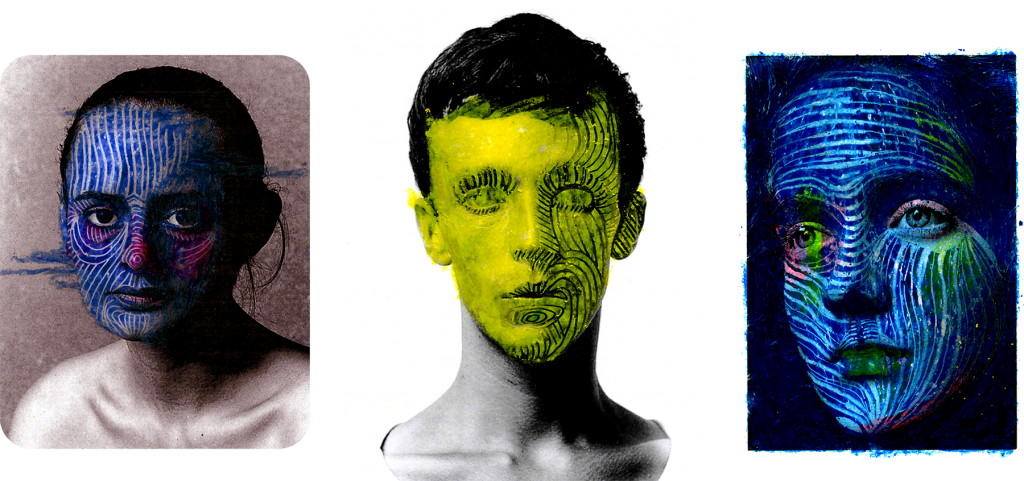 MORPHOLOGY – This series constitutes a formal study, a preliminary approach to my semantic research. Play with the surfaces of a chiaroscuro portrait; Enhancement of hit-by-light areas / Shadow areas marked with a frame pattern. Work throught the material's thickness (oil pastels).
[rev_slider alias= »strati »]
TABOO – Covering identity somehow means to preserve oneself from being concerned. Society wants to obliterate its failures by denying them, by erasing its deviant children's traces > Work onto authentic and disturbing condemned to death portraits. Graphical symbolic of a zealous manual covering. Written correction.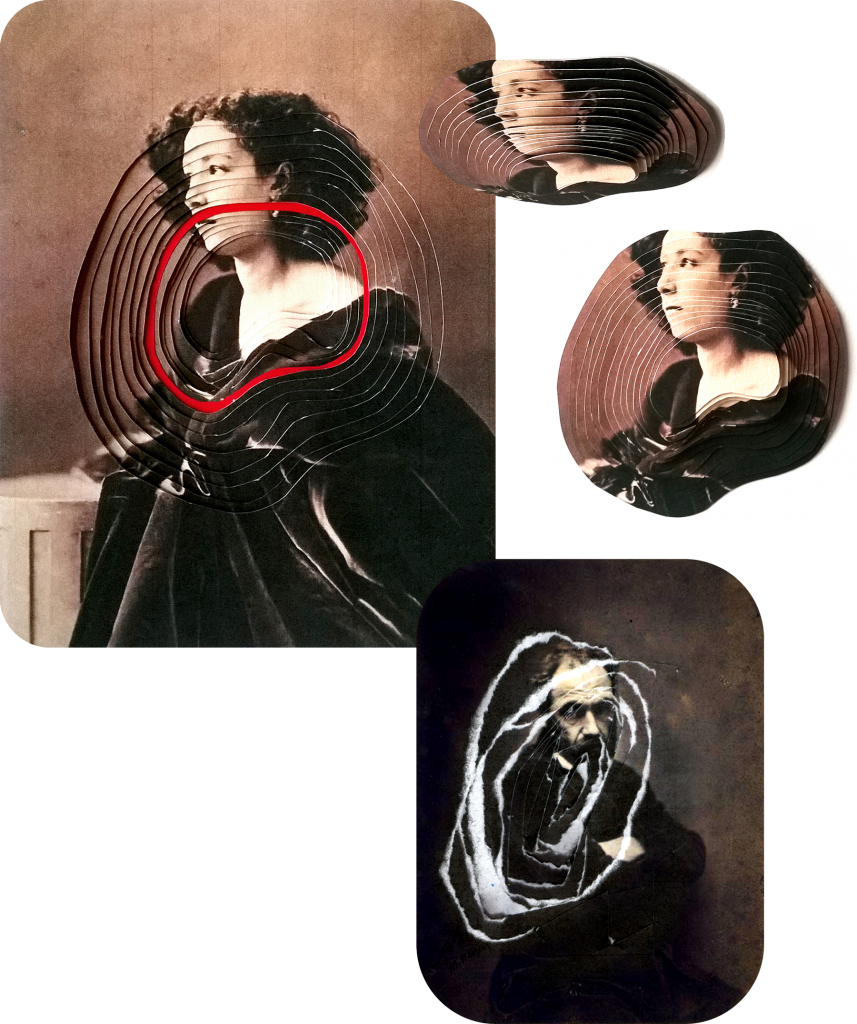 STRATAS – The human individual is the sum of his masks / facets / social stratas. The final conclusion element (in the upper left) has one highlighted layer, in red. It shows that the access to the personality of our contemporaries can only be targeted and therefore partial, in the entanglement of these numerous dimensions.